Return to Learn Stakeholder Communication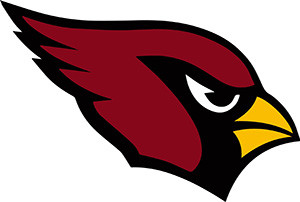 Good afternoon,
July has arrived, and it is time to share information in regard to the CCSD Return to Learn (RtL) "Ongoing Planning." If you had an opportunity to read my last communication, you know the administrative team and other CCSD staff have been extremely productive throughout June. We were able to invest our time and energy on tasks under our control (A Leader in Me concept). With the challenges of shifting information, this strategy allowed us to give uninterrupted time and focus to each area in a specific order. Now, we are able to do the same for our students and community by committing to the creation of plans for the 2020-2021 school year.
On June 25th, some long awaited State guidance was released and can be viewed here: Read the IDOE Statement. State guidance supports and intends for school districts to open for student attendance in the fall. They have provided guidance pertaining to reasonable mitigation efforts to make our return as safe as possible. With that said, there has been updated guidance since June 25th. As experts in the field of education, the DOE team is referring school districts to look more toward the experts within the health field for guidance.
CCSD next steps include preparing for stakeholder meetings to gather input from various lenses. This meeting will take place on July 6th and participants will receive information via email. In our planning, we need voices representing students, parents, teachers, public health experts, TLC leaders, board members, community partners, school counselors, technology staff, and district administrators. Return to Learn planning requires dialogue and feedback around the following 3 types of plans and in the areas within each plan: 1) on-site 2) hybrid (on-site/online) or 3) required online learning with consideration from the lens of leadership, infrastructure, health and safety, academic standards, social-emotional-behavioral health (SEBH), equity, and school calendar. Specifics such as social distancing, masks, transportation, connectivity, and other aligned matters are all components of RTL planning.
All districts and accredited nonpublic schools must have alternative plans for offering continuous learning and requiring the participation of students as schools reopen for the 2020-21 school year. Such plans can be used in an emergency, such as the resurgence of COVID-19, or under another circumstance in which it is not possible for students to be in the building receiving instruction. The CCSD stakeholder teams will utilize Department of Education and other health-related templates, checklists, resources and guidance to create plans best suited to our students in Clarinda.
It is important we host smaller stakeholder team meetings for in-depth conversation; however, hosting an in-person/virtual "town hall" meeting and sending a survey to all stakeholders are also essential to decision-making and action planning.
Return to Learn Planning Team - July 6th at 6:00 – Clarinda Middle School Commons
Town Hall Meeting (in-person/virtual) - July 13th at 6:00 – Clarinda Middle School Commons
Survey – TBD
Our team commends everyone for sharing ideas, engaging in conversation, and showing compassion and patience as we continue to navigate this pandemic together. Within the next few days, please watch for information regarding these engagement opportunities. Creating the best plan for the CCSD calls for all stakeholders to be informed with current information and to engage in respectful social discourse. We look forward to moving forward as a collective team with the common goal of best serving all our students.
Sincerely,
Chris Bergman
Superintendent, Clarinda Community Schools