Message From Interim Superintendent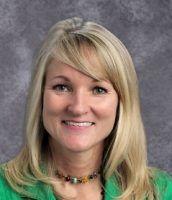 Welcome to the Clarinda Community School District (CCSD).
"Where students are the CENTER of everything we do!"
It is an honor to serve as the CCSD interim superintendent. Our talented administrators and amazing staff aspire to bring our vision to life. With an innovative spirit, we support success for all and ensure quality leadership, curriculum, assessment and instruction within our learning environments.
The Clarinda Community School District's mission is to be a leader in education by fostering high expectations, offering rigorous academics, providing meaningful learning opportunities, and promoting engaging student experiences. We afford career, vocational, and post-secondary exploration of unique career interests and encourage parent and community relationships.
It is our charge to develop a long-term, facilities plan, creating spaces designed for highly-skilled, adaptable, leaders and thinkers. With a strong collaborative spirit, matched only by the dedication to making all decisions based on what's best for students and student learning, we commit to continuous improvement, clear communication and honest dialogue. We will listen to the community. Each student and each family will have a voice in our district. Each moment will count.
Thank you for the trust and support freely given to cultivate growth in our children and in one another.
Chris Bergman, Interim Superintendent