Directions for Downloading the School Calendar App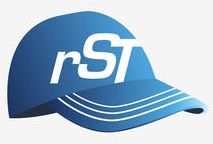 Clarinda schools uses rSchoolToday Activity Scheduler for Athletics and Activities Management and Calendering. There is a FREE Mobile App for our whole community. Get the daily calendar, and view schedules, rosters and scores for your favorite teams. For Community Calendars, there's no better way to stay on top of all your community's events! This is and will be the most up to date changes available. In one click you can check the daily events that are taking place in the Clarinda Community School district.
How to download the rschool today calendar App:
Iphones:
Go to your app store from your phone.
Search r school today and download the baseball cap that says Activity Scheduler.
Android:
Go to play store.
Search r school today activity scheduler. Your logo will look like the attached with a blue baseball cap.